Townmedialabs is the best Graphic Design Institute in Chandigarh, Zirkpur, And Punjab having 8 years of experience in graphics and multimedia Filmmaking and is an excellent and professional institute for Graphic Designing. Townmedialabs is offering highly creative and advanced Graphic Designing courses in Chandigarh as per the industry's needs. It is the only institute in Chandigarh that provides proper training in graphic design with a special one on training in pre-press, post-press, and sketching classes.
Aside from particular preparation in realistic planning; we likewise give classes to outrageous specializations for individual applications like designs, delineations, piece and design for print configuration, website architecture, web illustrations and activity as Adobe Photoshop, Adobe Artist, CorelDraw, QuarkXPress, and Adobe In Plan.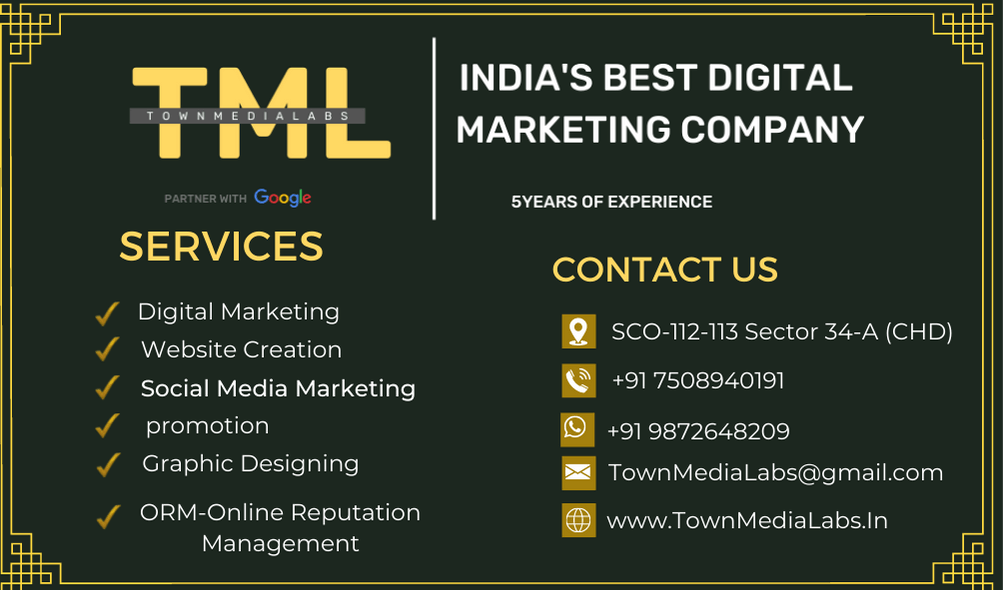 What is Graphic Designing?
The term graphic design can refer to several technical and professional disciplines that focus on visual communication and presentation. Different methods are used to create and combine symbols, images, and words to create a visual representation of ideas and messages.
Graphic designing is the art of making stunning images that excite the eyes and minds of the target customers. In the Townmedialabs formatted graphic design course, here you'll learn how to make every unexpected website look amazing and work well.
We show you industry standards to enhance the overall inclusion of customers using visual images. Prepare students with tools such as Adobe Photoshop, Adobe Illustrator, and Adobe.
Which is The Best Graphic design Institute In Chandigarh?
Townmedialabs is One of The Bets Graphic designing Institute In Chandigarh we have 8 Years Of Experience In the field OF Graphic design we have Train Over 500+ Students. Townmedialabs Has a Team Of Professionals So They Are Recommended By A Best Graphic designing Institute In Chandigarh.
| | |
| --- | --- |
| Course | Graphics Designing Course in Chandigarh |
| Duration | 45 Days – 90 Days, 6(Six Months Industrial Training, Unlimited Learning. |
| Address | SCO 112 Basement  Sector 34-A Chandigarh |
| Phone | 7508940181, 9872648209 |
| Email | [email protected] |
| Batches | Monday – Saturday |
| Course – Fees | Starts From 10k to 30K – Depending upon the type of course |

Course Content Of Graphic Designing Course In Chandigarh
1 Module  – Commercial & Digital illustration
Visual communication

Layouts design

Vector illustration

Vector VS. Raster

Illustrations

Colors schemes and theories

Using the services of Graphic Styles & Effects

Magazine front & back page design

Advanced techniques of custom logo

Company stationery design

Packing boxes design

Transformation of objects
2 Module  – Advanced Artistry and Layout
Advanced raster techniques

Creating collages and makes

Image manipulation techniques

Images correction

Matt painting

Digital painting

Interior Decorating

Custom logo & its color combination

Advertisements of products

Selections detail

Shape uses in raster work

Brochures catalogs

Publication designing

Advertising planning

Web layouts designing

Multimedia templates
3 Module – Prepress & Production
File formats & printers

Digital painting

Publishing house all book publish work

E books design & saving methods

Advertisements work

Brochures Designing and its project works

Master page creation

 Trapping & overprinting

 Paper sizing, CD printing

 Multimedia templates
Why is Townmedilabs  Different from others?
Hardworking attitude.
Facilitating an interactive learning atmosphere that encourages participation, communication and
group learning
Flexible time and hours
Reliable and convenient teaching
Free study material and extra classes in case of doubts students.
Talented Designers & Expert Developers
We Are Dedicated to Our student's Success
Honest and Valuable career counseling
A caring and reliable team
Personal individual classes
Free one-to-one support classes
Small batch size
Free study material
Backup classes
Experienced, certified teachers, most with advanced degrees.
What's the salary package for GRAPHIC design?
GRAPHIC DESIGNER freshers started with ₹15K – ₹18K / Month and with experience of a few years you can earn ₹12–15 Lakh/year (in the NCR region). However, it varies with different cities.
However, salary depends on multiple factors:

Experience (number of years & number of projects)

Colleges & Education

Previous Track/Performance record

Skills set and certification

Companie's standards and location

Your negotiation skill

After Completing the Best Graphic Designing Course in Chandigarh, we assure you of your job. We give 100% Job placement in Chandigarh
FAQ Graphic Designing Course in Chandigarh
What is the Fee Charged by a Graphic Designing Course in Chandigarh?
Graphic designing course fees for a diploma course starts at Rs. 15,000.
What You Will Get In Townmedilabs?
Townmedilabs Institute has been a pioneer in the field of Graphic Designing since 2012. We have an expert team of trainers that have coached 3500+ students. Our course comes loaded with many benefits and features that are hard to find these days. Here are a few key features of our courses.
– Latest Softwares And Tools like Photoshop, Illustrator + CorelDraw
– Daily Classes
– Placement Partners
– Latest Tools
– Trainer with 12+ Years Of Experience
– 100% Job Oriented
– Internship Program
– Practise Labs
How is Townmedialabs a Perfect Option for You?
Since our inception in the year 2015, we have done an incredible job in the field of Logo Designing. There is no credibility gap and we do what we commit. Ultimately, it has boosted our reliability and trustworthiness in the market. Our 100% satisfied students and clients are the earnings and rewards for us. Moreover, numerous reasons are working behind labeling us as the most trustworthy and best logo-designing training institute in Chandigarh:
First, we are the most experienced digital marketing training institute in the region. Last year, we have completed 8 years successfully and working onwards.
Further, we have maintained an excellent learning environment within the institute. It helps the candidates to flourish their skills and talents by implementing independent thoughts and creativity.
Your course will be 100% practical and work-based. You will implement strategies that you learn daily.
A reasonable fee structure that will stay under your pocket permissions. Special discounts for economically weaker students.
Further, our logo designing course will be fully job-oriented. We enable the trainees to make their path to a brilliant career in the digital marketing industry.
Fully-experienced faculty to nurture you with advanced and the latest marketing modules and techniques. They all are gold medalists and working incredibly here at our logo designing training institute in Chandigarh.
Which is the best institute for Graphic design Institute in Chandigarh?
Townmedialabs is Best Institute for Graphic design Institute in Chandigarh. They are recommended by google as the best Graphic design institute in Chandigarh.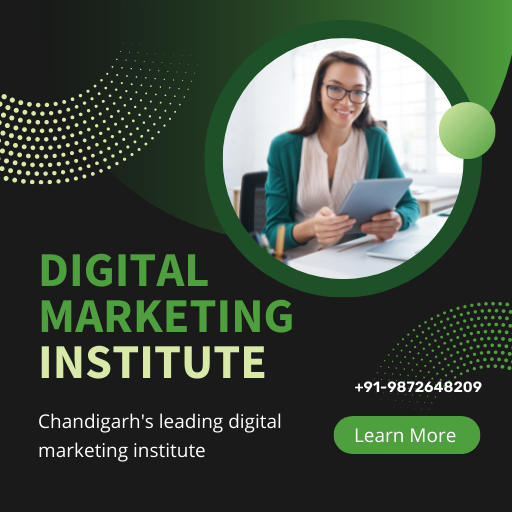 Graphic designing institute near me?
Assuming that you are In Chandigarh and looking for the best Realistic planning organization close to you Townmedialabs is the best Realistic planning foundation close to you. It Is Situated In Area 34-A Chandigarh
Benefits Of Graphic Designing Course
Realistic planning is an evergreen field that is utilized to convey through visuals. An always developing and requesting calling assists in the correspondence with handling by utilizing visuals to communicate thoughts. Visual planners use workmanship, imagination, and innovation to make powerful and proficient pictures that help organizations, associations, and people to convey their messages to their ideal interest group.
There are many benefits of pursuing a graphic design course. Some of the key benefits are as follows:
1. It is a profoundly imaginative and compensating calling.
2. A flexible calling can be utilized in different businesses.
3. A developing calling is popular.
4. A difficult calling helps in the improvement of critical thinking abilities.
5. A pleasant calling takes into consideration inventiveness and articulation.
6. A worthwhile calling offers great profession possibilities.
7. A calling helps in the improvement of relational abilities.
8. A calling helps in the improvement of visual abilities.
9. A calling helps in the improvement of promoting abilities.
10. A calling helps in the improvement of plan abilities
Scope of Graphic Designing Course
Realistic planning is a craftsmanship that has been around for quite a long time. It is the course of correspondence and critical thinking utilizing visual components like typography, pictures, and space. Visual fashioners utilize these visual components to make compelling correspondence pieces that can motivate, illuminate, and convince individuals.
A visual communication course will show you how to utilize visual components to make powerful correspondence pieces. You will figure out how to utilize typography, pictures, and space to make pieces that are both outwardly engaging and powerful. You will likewise figure out how to utilize visual communication programming to make advanced plans.
A visual computerization course is an extraordinary method for figuring out how to make successful correspondence pieces. On the off chance that you are keen on visual computerization, or on the other hand if you need to figure out how to make successful correspondence pieces, a visual communication course is an extraordinary choice
Contact Information
Name: TownMediaLabs Academy-Best PPC Training Institute in Chandigarh
Address: SCO 65-64 4th Floor Sector 34-A  Chandigarh
Phone Number: +91 9872648209